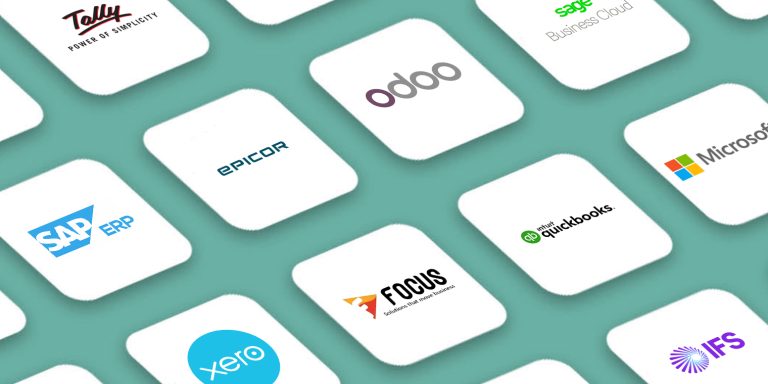 In the United Arab Emirates (UAE), organizations can greatly benefit from leveraging Cloud-Based Accounting Software designed specifically for the UAE market. This advanced software automates and optimizes various accounting processes, ensuring accuracy, efficiency, and streamlined financial operations. With comprehensive features covering finance, inventory, sales, and HR management, organizations in UAE gain better control, scalability, and agility in their financial operations. Cloud-Based Accounting Software in UAE empowers businesses to make informed decisions, enhance collaboration, and drive sustainable growth. Experience the transformative benefits of Cloud-Based Accounting Software in UAE, revolutionizing financial management and maximizing success in the Kingdom.
Azdan is an award-winning ERP Partner
Cloud-Based Accounting Software in UAE
Epicor is a trusted partner for hard-working businesses worldwide, providing innovative Cloud-Based Accounting Software in UAE​ tailored to their specific industries. With a deep understanding of their unique needs, Epicor collaborates closely with customers to ensure their success. Their carefully curated solution sets are designed to adapt and respond to the fast-changing realities of businesses.
IFS is a global enterprise software provider that specializes in developing and delivering innovative solutions for manufacturing, distribution, asset management, and service-focused operations. With a unified platform and industry-specific products, IFS seamlessly connects data and leverages digital innovation to empower customers to excel at the Moment of Service. In addition to its comprehensive offerings, IFS also offers Cloud-Based Accounting Software in UAE, providing businesses in the UAE with advanced accounting solutions that are accessible, secure, and scalable.
QuickBooks, a top Cloud-Based Accounting Software in UAE, provides small businesses with secure online accounting solutions. By leveraging the cloud, users can conveniently access their financial data from multiple devices. QuickBooks automates various accounting tasks, such as bookkeeping, invoicing, time tracking, expense tracking, and inventory management, leading to improved accuracy and efficiency.
SAP is a global leader in enterprise software solutions, dedicated to helping businesses around the world achieve their best performance and improve lives. With a strong commitment to innovation, SAP develops cutting-edge solutions that enable organizations to optimize their operations and drive success. Their extensive range of industry-specific products and services are designed to fuel innovation, foster equality, and create opportunities across borders and cultures. As part of their comprehensive offerings, SAP provides Cloud-Based Accounting Software in UAE, empowering businesses in the UAE to streamline their accounting processes with secure and scalable cloud solutions. Experience the transformative capabilities of SAP's Cloud-Based Accounting Software in UAE and unlock the full potential of your financial operations.
Focus Softnet, a leading provider of Cloud-Based Accounting Software in UAE , has grown exponentially over the years to become a globally recognized enterprise resource planning (ERP) solutions provider. With a strong emphasis on research, development, and innovation, Focus Softnet introduced its first product almost three decades ago, laying the foundation for its subsequent advancements in the field.
Sage empowers businesses in the UAE with Cloud-Based Accounting Software, breaking down barriers and providing essential information, insights, and tools to enhance their operational flow. Their user-friendly software and services instill confidence as they work closely with businesses, ensuring simplicity and ease of use. Trusted by customers for their Payroll, HR, and Finance solutions, Sage enables seamless business operations. With a strong network of local experts and strategic partnerships, Sage delivers valuable insights to help businesses thrive. Discover the transformative benefits of Sage's Cloud-Based Accounting Software in UAE, driving efficiency and success in your financial processes.
Odoo, an open-source Cloud-Based Accounting Software in UAE, offers a comprehensive suite of integrated business applications. Supported and organized by Odoo SA, it benefits from the active participation of a global community and a network of certified partners in over 120 countries. With more than 1,500 active members and over 4,500 contributed modules, Odoo is continually enriched by its dedicated community. Widely recognized, Odoo is one of the most frequently installed business suites worldwide, with over 1,500 daily downloads.
Xero, a globally recognized business platform, boasts an impressive subscriber base of 3.5 million users. Its comprehensive suite of offerings encompasses core accounting solutions, payroll, workforce management, expenses, and projects.
Tally Solutions Pvt. Ltd., a trailblazer in the realm of business software products, has been transforming the way businesses operate since its establishment in 1986. With a legacy of over 30 years, Tally has consistently delivered groundbreaking technology, embodying unparalleled innovation and leadership. In addition, Tally is widely recognized as one of the premier Cloud-Based Accounting Software in UAE
Microsoft Dynamics 365 is a leading Cloud Cloud-Based Accounting Software in UAE, offering a comprehensive suite of intelligent business applications. With Dynamics 365, businesses gain the agility to achieve operational excellence and deliver exceptional customer experiences. This powerful solution combines advanced capabilities and data-driven insights to drive efficiency, productivity, and growth.
Get Free NetSuite Trial and Demo