The Jedox Partner Awards honors outstanding achievement and excellence in the Jedox Partner community. As a winner in the category Cloud Partner of the Year 2019 Middle East, Azdan wins the Jedox partner in UAE award has been recognized for making valuable contributions towards the continued success and international growth of the robust planning solution.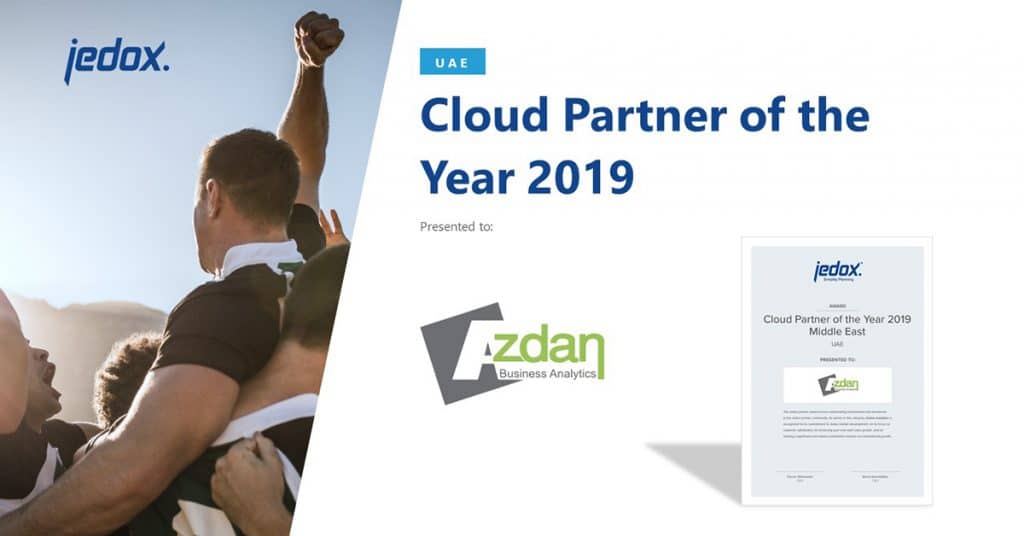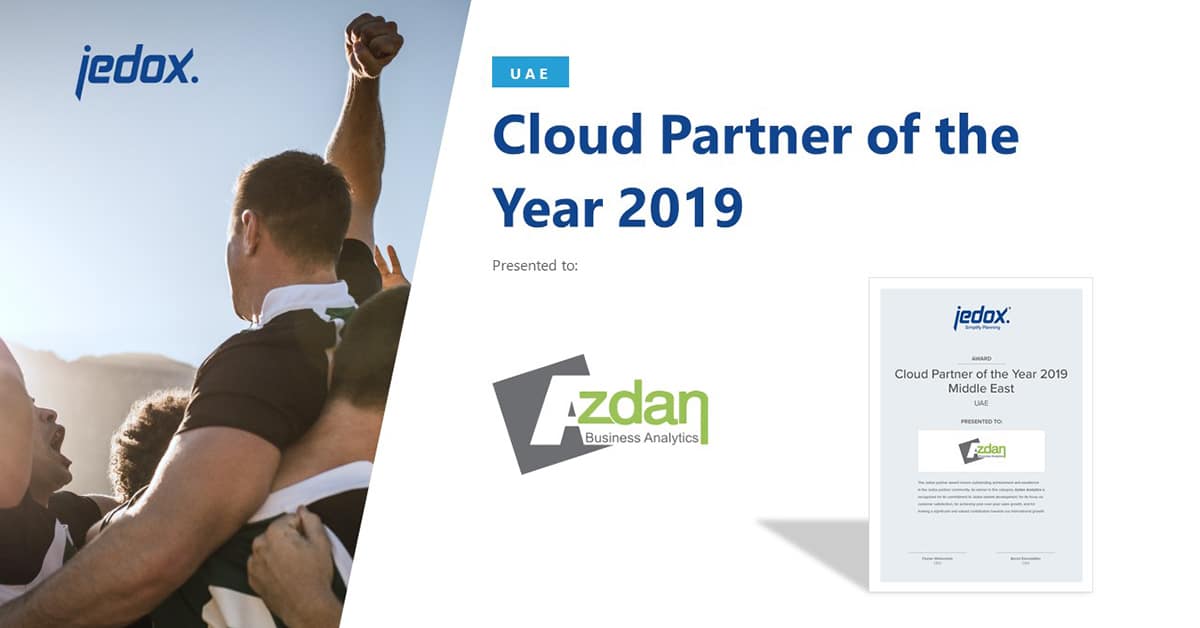 Azdan is Jedox Partner and value-added reseller that focuses on planning and budgeting solution. With deep EPM experience, Azdan goes beyond implementation, helping dynamic organizations leverage their planning investments to achieve critical business objectives such as financial, sales, and workforce planning.
Design your integrated planning, budgeting and forecasting solution with Jedox's unique interface for Microsoft Excel. Get started quickly with pre-built finance solutions and enjoy unrivaled modeling flexibility for enterprise-wide performance management.
Sales Planning
The digital age has liberated buyers and opened many new market opportunities. Buyers are better informed – and you must be as well. Jedox enables you to manage sales performance and execute accurate sales forecasting. It creates a 360° customer view by easily combining metrics from your CRM, POS, and call center with external market data.
Workforce Planning
In times of skill shortages, demographic change, and diversified work-time options, planning and analyzing HR requirements is no easy task. Jedox helps you plan the requirements of today's dynamic work world so your company can focus on the goals ahead.