Customized NetSuite Integration Services
Some of the companies that Azdan suppoorted their NetSuite Integration
Seamlessly connect your business to the back office with NetSuite integration services to automate and orchestrate workflows such as order-to-cash across sales, inventory, finance, and much more.
Ensure your back office has access to the business's data by automatically synchronizing data and connecting information. Increase productivity for the enterprise with a single source of truth.
NetSuite is a robust cloud-based ERP system that helps companies plan all aspects of their business. To get the most out of NetSuite integration services, connect it to your Point of Sale.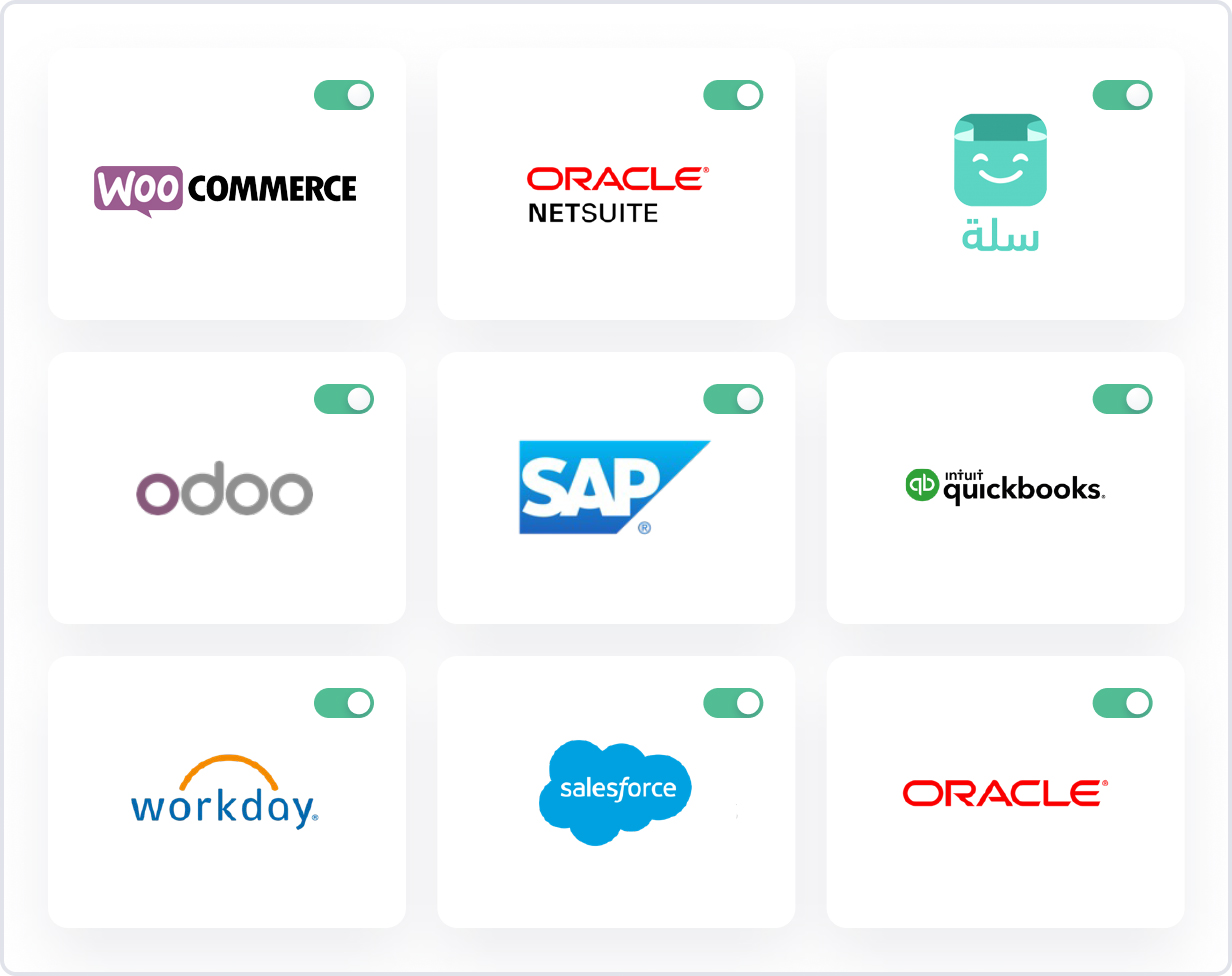 Azdan NetSuite Integration Services

Azdan helped in assisting Foodics with their seamless integration into NetSuite.
How Azdan can take your NetSuite to the next level?
Whether you're just starting out with NetSuite or well on your way into a business transformation,
Azdan consultants will help you maximize your investments.
Start your Integration Journey Now!
Contact us now to kickstart your NetSuite Integration journey and unlock new opportunities for growth and efficiency.