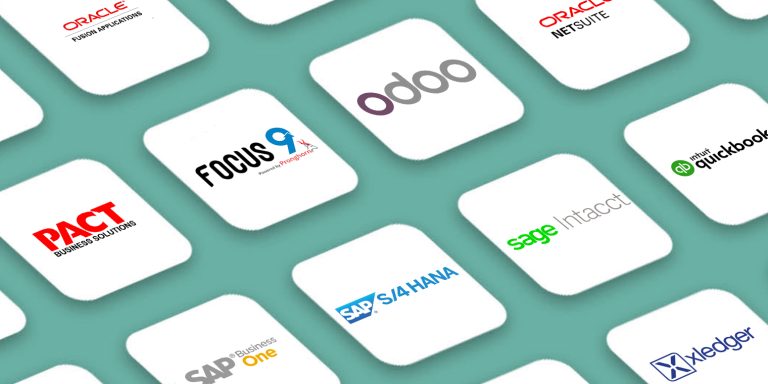 In the dynamic business landscape of the United Arab Emirates (UAE), large enterprises can greatly benefit from the right Cloud ERP software to effectively manage their operations. This blog delves into the realm of Cloud ERP in UAE, highlighting the top solutions available specifically designed for large enterprises. These advanced Cloud ERP solutions cater to the unique requirements of large organizations, offering a wide range of features and benefits to streamline processes, enhance efficiency, and facilitate informed decision-making. Join us on this exploration of Cloud ERP in UAE, as we uncover the transformative tools that can revolutionize enterprise management and drive sustainable growth.
Azdan is an award-winning ERP Partner
Oracle Fusion Cloud ERP, a cutting-edge Cloud ERP in UAE, offers a comprehensive suite of advanced capabilities. With AI-powered automation, real-time analytics, and automatic updates, Oracle Fusion Cloud ERP empowers teams to streamline processes, react swiftly to market shifts, and gain a competitive advantage.
PACT, a leading provider of Cloud ERP in UAE, offers comprehensive and independent modules to automate every aspect of your business. Our trusted and secure ERP software is tailored to meet industry-specific needs, cutting through various verticals and industries. With a focus on innovation, flexibility, and customer service, we deliver technologically advanced and feature-rich business management software.
Focus Softnet, a prominent provider of Cloud ERP in UAE, has evolved into a global leader in enterprise resource planning solutions. With a strong focus on research, development, and innovation, Focus Softnet has been delivering impactful ERP, CRM, and HCM solutions for nearly three decades. Leveraging their multinational experience and extensive network of offices worldwide, Focus Softnet offers unparalleled expertise across various sectors.
Oracle Cloud Infrastructure, a leading Cloud ERP in UAE, offers businesses higher performance, enhanced security, and cost savings. It enables seamless workload migration between on-premises systems, the cloud, and other clouds, fostering flexibility and agility. With modern applications, Oracle Cloud empowers business leaders to drive innovation, achieve sustainable growth, and enhance resilience.
SAP Business One, a leading Cloud ERP in UAE, empowers businesses and subsidiaries with enhanced control and streamlined processes. With real-time information and integrated business intelligence, you gain valuable insights to make informed decisions and drive profitable growth. SAP Business One offers flexible deployment options, including on-premise or cloud, and seamless integration with the SAP HANA platform.
SAP S/4HANA Cloud, the public edition, offers a ready-to-run Cloud ERP solution in UAE. It incorporates the latest industry best practices and continuous innovation, enabling businesses to operate with efficiency. With preconfigured processes, SAP S/4HANA Cloud allows for quick implementation and adherence to industry standards. It empowers organizations to reshape business models, redefine work processes, and drive breakthroughs.
Sage Intacct, a leading Cloud ERP in UAE, stands out with its impressive track record. Recognized for its high customer satisfaction in the mid-market accounting industry by G2, Sage Intacct is trusted by over 20,000 businesses. By adopting Sage Intacct's cloud accounting and financial solutions, businesses can experience a remarkable increase in finance team productivity by 40% or more.
Odoo, an open-source Cloud ERP in UAE, offers a comprehensive suite of integrated business applications. Supported and organized by Odoo SA, it benefits from the active participation of a global community and a network of certified partners in over 120 countries. With more than 1,500 active members and over 4,500 contributed modules, Odoo is continually enriched by its dedicated community. Widely recognized, Odoo is one of the most frequently installed business suites worldwide, with over 1,500 daily downloads.
QuickBooks, a top Cloud ERP in UAE, provides small businesses with secure online accounting solutions. By leveraging the cloud, users can conveniently access their financial data from multiple devices. QuickBooks automates various accounting tasks, such as bookkeeping, invoicing, time tracking, expense tracking, and inventory management, leading to improved accuracy and efficiency.
Xledger, a leading Cloud ERP in UAE, stands out with its highly automated financial solution. Trusted by 10,000 companies across 60 countries, Xledger offers a 100% cloud-based platform designed for ambitious organizations seeking to optimize their business processes through automation and best practices. With a focus on automation, scalability, and business insight, Xledger simplifies business management and reduces complexity.
Get Free NetSuite Trial and Demo