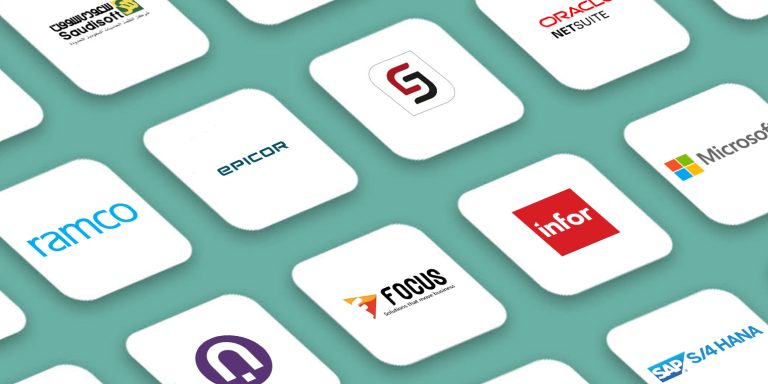 In the Kingdom of Saudi Arabia (KSA), organizations can greatly benefit from leveraging Cloud ERP Software designed specifically for the KSA market. Cloud ERP Software in KSA automates and optimizes various business processes, ensuring accuracy, efficiency, and streamlined operations. With comprehensive features such as finance, inventory, sales, and HR management, organizations in KSA can achieve better control, scalability, and agility in their operations. Cloud ERP Software in KSA empowers businesses to make informed decisions, improve collaboration, and drive sustainable growth. Experience the transformative benefits of Cloud ERP Software in KSA, revolutionizing enterprise management and maximizing success in the Kingdom.
Azdan is an award-winning ERP Partner
Cloud ERP Software in KSA
SAP S/4HANA Cloud is a leading Cloud ERP Software in KSA that provides businesses with a ready-to-run solution. Specifically designed for the UAE market, it incorporates the latest industry best practices and continuous innovation to ensure operational efficiency. With preconfigured processes, SAP S/4HANA Cloud enables quick implementation and compliance with industry standards.
Microsoft Dynamics 365 is a leading Cloud ERP Software in KSA, offering a comprehensive suite of intelligent business applications. With Dynamics 365, businesses gain the agility to achieve operational excellence and deliver exceptional customer experiences. This powerful solution combines advanced capabilities and data-driven insights to drive efficiency, productivity, and growth.
Oracle NetSuite, a leading Cloud ERP Software in KSA, has been at the forefront of cloud technology for over 20 years. With a focus on financials and ERP, NetSuite offers an integrated system that encompasses inventory management, HR, professional services automation, and omnichannel commerce. Trusted by over 36,000 customers in 217 countries and dependent territories, NetSuite provides businesses with the visibility, control, and agility necessary to build and grow successfully.
Infor, a prominent provider of Cloud ERP Software in KSA, is a global leader in business cloud software tailored to specific industries. With a focus on industrial manufacturing, distribution, healthcare, food & beverage, automotive, aerospace & defense, hospitality, and high tech sectors, Infor develops comprehensive solutions for these industries. Their mission-critical enterprise applications and services are designed to deliver sustainable operational advantages, ensuring security and faster time to value.
Focus Softnet, a leading provider of Cloud ERP Software in KSA, has grown exponentially over the years to become a globally recognized enterprise resource planning (ERP) solutions provider. With a strong emphasis on research, development, and innovation, Focus Softnet introduced its first product almost three decades ago, laying the foundation for its subsequent advancements in the field.
Sowaan Private Limited is a global technology company engaged in multiple business ventures across various countries. With a focus on innovation and technology, their diverse portfolio includes Cloud ERP Software solutions in KSA and several other industries.
Ramco Systems, a part of the Ramco Group, is a leading provider of next-gen enterprise software products and platforms. They offer disruptive multi-tenant cloud and mobile-based solutions in Global Payroll, ERP, and M&E MRO for Aviation. With a strong emphasis on innovation and culture, Ramco Systems stands out in the market.
Epicor is a trusted partner for hard-working businesses worldwide, providing innovative Cloud ERP Software solutions tailored to their specific industries. With a deep understanding of their unique needs, Epicor collaborates closely with customers to ensure their success. Their carefully curated solution sets are designed to adapt and respond to the fast-changing realities of businesses.
Solutel is a leading IT and Language Solution provider in KSA, dedicated to leveraging technology to empower businesses and drive their growth. With a focus on technology-led services, Solutel helps companies expand their global presence. Their expertise lies in a unique combination of language services and advanced technologies.
Saudisoft Co. Ltd. is a trusted partner in the Middle East and Gulf Markets, collaborating with governments, educational institutions, enterprise corporations, and innovative companies worldwide to create digital environments that unlock their full potential. As an award-winning distributor, we represent leading international software and hardware manufacturers, including those ranked in the world's top 10 hardware companies.
Get Free NetSuite Trial and Demo