Oracle Partners in Saudi Arabia
Oracle's leadership in database management, SaaS, and enterprise applications are complemented by Informatica's strengths in data integration and governance, allowing customers to migrate and modernize their data warehouse, analytics, and data science ecosystems on OCI by including more data and understanding it faster regardless of where it is located.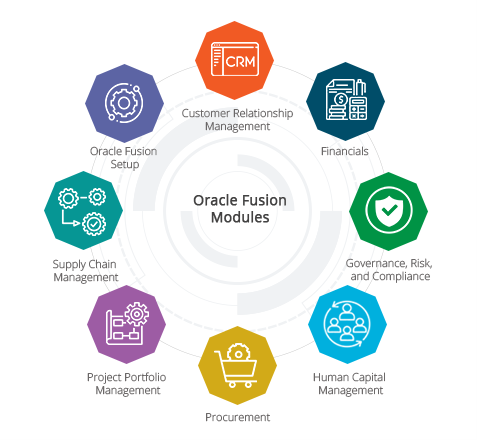 Azdan is an award-winning ERP Partner

Gulf-Solutions (GS) is a leading Saudi-based Information Technology System Integrator and Solution Provider company, which provides innovative technology solutions for data, video & voice communications Networks, Data centers, wireless, Security, mobility, and broadband access. Gulf-Solutions have proven competency and demonstrated customer success for the following areas: Sell Expertise: Resell Oracle Cloud and Build, Sell, or Service Oracle License & Hardware Products.

EJADA is a leading IT services provider in the Middle East and Africa (MEA) region, enabling enterprises and public-sector organizations to maintain and increase their competitive edge through innovative IT solutions. They help our clients accelerate their digital transformation journey; and their business solutions and specialized products enable their clients to enhance the efficiency and effectiveness of their operations, expand their offerings, and meet local regulatory and compliance requirements.

Technology Partners Trading Establishment (TP) founded in 2007. They set out as a Systems integrator and IT solutions providers and reseller in the kingdom of Saudi Arabia and Egypt Countries, focusing on IT infrastructure solutions, Web Design & Development , Application Development & Integration , HW& Storage solutions ,Networking solutions , IT Consultancy services , IT Outsourcing , Service Management and IT Asset Management. Technology Partners has proven competency and demonstrated customer success for the following areas: Build, Sell, or Service Oracle License & Hardware Products.

Founded in 1982 by Sheikh Mohammed Mansour Al-Rumaih (Mideast Data Systems), the company started its activity by hiring highly qualified staff with thorough experience in the relevant and specialist fields of Computers, Data Communications, and Electro-Mechanical installations and support Systems. MDS CS brings a highly professional approach to meet its customers unique business requirements. Its commitment in terms of financial investment and customer support is aimed at a long-term relationship with its customers.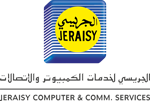 Jeraisy Group Company, owned by Abdul Rahman bin Ali al-Jeraisy, is a 100% Saudi closed joint-stock company with a capital of 300.000.000 (three hundred million) Saudi riyals. Comprised of several economic entities that are specialized in industrial and commercial fields. The group has adopted the principle of holistic quality in offering high-level services, which aim at fulfilling the needs and requirements of clients. Jeraisy has proven competency and demonstrated customer success in the following areas: Sell Expertise: Resell Oracle Cloud and Build, Sell, or Service Oracle License & Hardware Products.
Abdulla Fouad Holding Co. is a 60+-year-old company in the Kingdom providing a wide variety of products and services. Sheikh Abdulla Fouad's business began in 1948 at Ras Tanura, with contracts for a wide variety of construction projects for corporations such as the Arabian American Oil Company (ARAMCO) and the Trans Arabian Pipeline Company (Tapline). From its beginning in construction, the Abdulla Fouad Group's diversified activities now include manufacturing, engineering, computing, different solutions and services, real estate, investment, and commercial trading.

Established in 1983 in Riyadh, Saudi Arabia, They are one of the leading Information Technology (IT) Solutions companies in the Kingdom of Saudi Arabia. They provide world-class IT solutions and services to numerous market segments, with a predominant share in the hospitality sector.The majority of their current customers are in the following sectors: Hospitality, Government Sectors, and Private sector (Enterprise Holdings, private companies).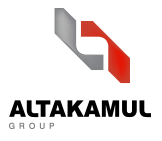 Al Takamul Group international company is one of the leading organizations in Saudi Arabia; it represents large investment projects inside and outside the Kingdom. The group also contributes to its corporate governance through the management and employee. Moreover, contributions are applied in the financial and Information Technology departments, as well as contribute to policy improvement, also to be charged in regulations to ensure its progress.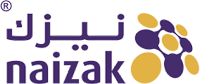 Naizak Global Engineering Systems is an engineering and information technology conglomerate that offers specialised services to clients in the oil and gas, petrochemical, electrical, power, and information technology industries. Established in 1998, it has extensive presence throughout the Middle East, Asia, and Europe through its partner firms. Naizak is a completely customer-driven, local services firm with a deliberate philosophy of heavily investing in a highly skilled and specialised workforce. Naizak has offices in both Saudi Arabia and the United Arab Emirates.

National Computer System Company (NATCOM) was established in order to provide the Saudi Arabian market with business software and complementing services. NATCOM markets and implements renowned Solutions to medium to large sized companies. NATCOM is the leading Solution Provider in KSA, combining comprehensive industry knowledge with technical know-how to deliver cost-reducing and revenue-raising e-solutions based on the latest technologies through its development team. NATCOM offers its clients complete business software solutions.
Get Free NetSuite Trial and Demo