Although RPA software can be found in all industries, the biggest adopters in UAE are banks, insurance companies, telcos and utility companies. These organizations traditionally have many legacy systems and choose RPA solutions to ensure integration functionality.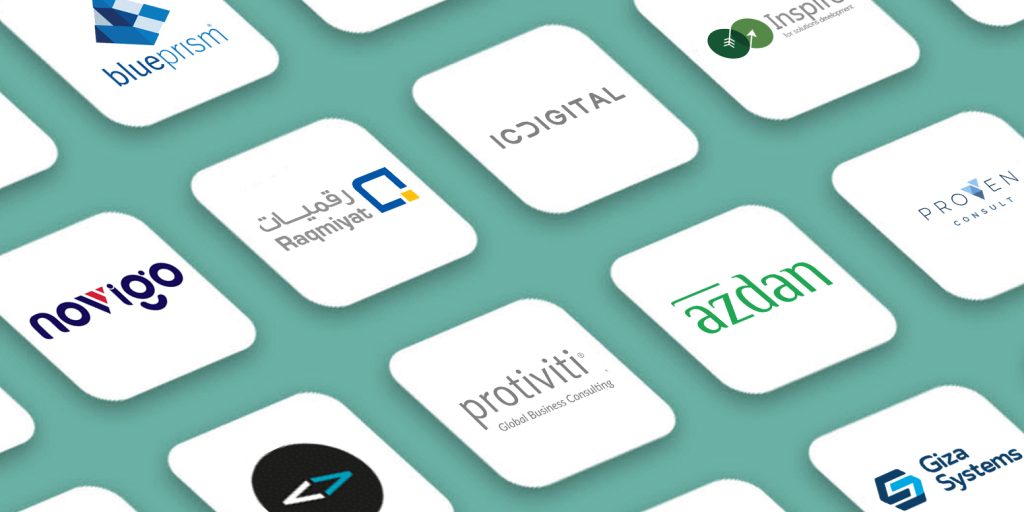 RPA Process Discovery Tool
Discover the process with the most automation potential
UIPath's RPA Partners in UAE
Giza Systems has strong, exceptional grounding in automation and integration, Giza Systems is able to work with its customers not only on a B2B level, but on a B2B2C basis to redesign and automate operational and business efficiencies for scalability and enhanced customer experience.
Protiviti takes a holistic approach to business process transformation and intelligent automation by creating cross-functional international engagement teams along with improving business performance and risk-oriented legacy of our consulting practice alongside rigorous quality standards .
Proven Consult is capability and innovation-driven. they focus on leveraging business goals and always consider the future of the organisation throughout the project so the implementation is not only right or the current requirements, but for future ones too.
Novigo provides technology Consulting and Advisory Services to Industrial Organizations. We help our clients to transform to the next wave of Technology and Digital Business. They have a global perspective and experience in Digital Advisory and Industry 4.0 and Industrial IOT Consulting.
Blue Prism RPA Partners in UAE
Azdan works with Blue Prism at various stages of the RPA Journey. Azdan is running Center Of Excellence and have much automation that runs 24/7 as they pursue their goal of an end to end automation for their organizations. We do however have clients that are starting their journey in the early stages, Azdan is helping them to map employee activities and processes, identifying where automation is the key to immediate and long-term optimization.​
Robiquity team of experts achieved Blue Prism Certified Silver Delivery Partner and provides the human resources and capabilities required to achieve enterprise-wide RPA - at scale. They have been trusted by major, global businesses so they benefit from RPA – and we continue to help them understand how to evolve towards intelligent automation.
Inspire for Solutions Development is an IT consulting company providing IT solutions throughout the Middle East, with a discerning experience in helping organizations to quickly leverage IT solutions and to enhance the workflow of their businesses. They provide high value performance in areas of IBM, HCL, Blueprism, Liferay and Appian technologies for all sectors and clients.
Automation Anywhere RPA Partners in UAE
Exponential Digital Solutions (10xDS) is a new age organization where traditional consulting converges with digital technologies and innovative solutions. We are committed towards partnering with clients to help them realize their most important goals by harnessing a blend of automation, analytics, AI and all that's "New" in the emerging exponential technologies.
IC Digital, a company with a futuristic vision to enable companies across the region to build a digitally advanced presence in today's market. IC Digital is headquartered in Dubai and specialize in the field of Automation Anywhere and Cybersecurity and offer a wide range of digital services in IT and Communication.
Raqmiyat has announced that it is now a regional business partner and authorized reseller for Automation Anywhere, the global player in the Cognitive Robotic Process Automation & Digital Workforce Platform. The collaboration will help Raqmiyat strengthen its RPA capabilities in the GCC region by efficiently serving the growing demand for automation.