Sage Partners in Middle East
Sage is the proud market leader in cloud business management solutions supporting millions of small and medium size businesses globally. Sage is a Global Publicly listed Business Application Vendor with 6.3 million customers and revenue of USD 2.24 Billion USD.
They exists to knock down barriers so everyone can thrive, starting with the millions of small and medium-sized businesses served by them, their partners and accountants. Customers trust their finance, HR and payroll software to make work and money flow. By digitising business processes and relationships with customers, suppliers, employees, banks and governments, their digital network connects SMBs, removing friction and delivering insights.
Azdan is an award-winning ERP Partner

Peniel Technology is the authorized dealer of Sage products in Dubai, Abu Dhabi, Sharjah, UAE, and across Middle East countries like Bahrain, Oman, and Saudi Arabia. They are an official Sage 50 Dealer, Sage 100 dealer, Sage 300 Dealer, Sage CRM Dealer, and all other Accounting and management, software dealers. They give complementary services and support for a year, and can enjoy many other benefits and get better deals for other IT solutions. They provide excellent support and services to their customers by giving online and on-site support. This will ensure that your work will never stop due to technical or software glitches.

IdaA ERP Services DWC LLC is established at the Dubai World Central, Logistics City, Dubai, UAE in 2013. IdaA provides Business Software and Implementation Services to organizations in the United Arab Emirates and the Middle East. IdaA has an experienced consulting team with the required technical and functional expertise to ensure the success of projects and will provide complete support with a superior level of service and quality at a significant cost advantage. They have successfully implemented business software solutions for their clients in Government, Group Companies, Multinationals, and GCC organizations over the last 7 years.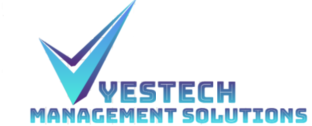 Yes-Tech is a Software company dealing with small, midsize, and Enterprise companies across the MENA region through innovative digital solutions. They have been committed to leading the development of the future economy using SAGE, SAP, Other Customized solutions, and advanced implementation services. Their experienced team develops each project to fit their customer's needs.

Scan Technology is a Limited Liability Company established in 2001. They are a Software Sales, Implementation, Consultancy, and Development Company offering leading-edge software solutions for a range of vertical and horizontal business requirements. For over 18 years, they've nurtured their expertise and relationship with their customers. They mainly cater to SMB organizations and provide their customers with solutions of exceptional quality with the highest standards at an affordable price. Its operating geography comprises the United Arab Emirates with its headquarters in Dubai.

Redington Value is the Value Added Distribution arm of Redington Gulf, the largest distributor of IT products in the Middle East and Africa. Redington Value helps its partners in the channel deliver the most optimal IT solution to their customers in the Middle East and Africa. These solutions span across technology domains such as Networking, Voice, Servers, Storage, Software, Security, and Infrastructure.

Vernus IT Solutions is a leading-edge, Dubai-based technology company serving clients with systems integration, consultancy, and full turnkey solutions for their IT requirements. Driven by a group of young professionals with over 12 years experience in delivering Business Software solutions, Vernus IT Solutions responds to the evolving IT and business needs of its clients. Vernus IT Solutions offers a wide range of software solutions; ERP solutions, Business and Accounting Software solutions, IT Infrastructure and Networking solutions, Web development, Consulting solutions, Contact Centre solutions and Annual Maintenance Contract services, all designed to assist business performance, growth and profitability.

abacus is a leading vendor of business management solutions since 2003. They deliver Enterprise Resource Planning (ERP), Sage Softwares Human Resource Management (HRMS), Customer Relationship Management (CRM), Accounting Software, Small Business solutions & other best-of-breed software. Over the last decade, they have humbly built the reputation of delivering value to more than 700 customers across industries.

Accounts Arabia is a company dealing with, World's #1 best Accounting Software. Which includes. Desktop, Cloud, and Online For Small Medium Enterprise Companies. We are the solution providers and authorized dealers for cloud accounting software like Sage cloud, Zoho Cloud Accounting, QuickBooks Cloud, and Tally ERP Cloud. Accounts Arabia is an Authorized Partner for Sage 50 in Saudi Arabia.

CompuSOFT has earned a reputation for customer satisfaction, on‑time delivery, and dedicated after-sales support. With a highly proficient team of engineers, CompuSOFT understands the needs of its clients and provides a full complement of solutions including licensing, training, technical support, and consulting. CompuSoft become a Premium Partner of Sage Software Middle East and added such a Globally recognized products like – Sage 300 ERP, Sage CRM and Sage 300 People (HRMS). They offer solutions for clients working in Research and Development, Engineering, Design, Compliance, Project Management, Information Technology, and Education.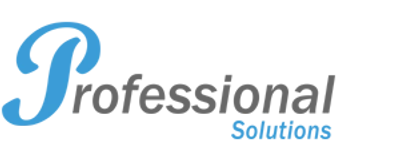 Professional Solution Company is a Sage Partner & Technology Provider. Provide technology solutions that help their customers differentiate their services. Founded with an objective of becoming a leading technology company with a vision to become a software products and services company. Their aim is to work on technologies for Enterprises that would make a difference in the future in the areas of software development & Implementation, software product development, outsourcing, business process re-engineering, cloud computing, IT consulting.
Get Free NetSuite Trial and Demo