SAP is one of the world's leading producers of software for the management of business processes, developing solutions that facilitate data processing and information flow across organizations. Founded in 1972, the company was initially called System Analysis Program Development, later abbreviated to SAP. Since then, it has grown from a small, five-person endeavor to a multinational enterprise headquartered in Germany, with more than 105,000 employees worldwide. SAP established the global standard for enterprise resource planning (ERP) software. Now, SAP takes ERP to the next level by using the power of in-memory computing to process vast amounts of data, and to support advanced technologies such as artificial intelligence (AI) and machine learning. The company's integrated applications connect all parts of a business into an intelligent suite on a fully digital platform, thereby replacing the process-driven, legacy platform.

Today, SAP has more than 230 million cloud users, more than 100 solutions covering all business functions, and the largest cloud portfolio of any provider. Traditional business models often decentralize data management, with each business function storing its own operational data in a separate database. This makes it difficult for employees from different business functions to access each other's information.

By centralizing data management, SAP software provides multiple business functions with a single view of the truth. This helps companies better manage complex business processes by giving employees of different departments easy access to real-time insights across the enterprise. As a result, businesses can accelerate workflows, improve operational efficiency – and ultimately increase profits.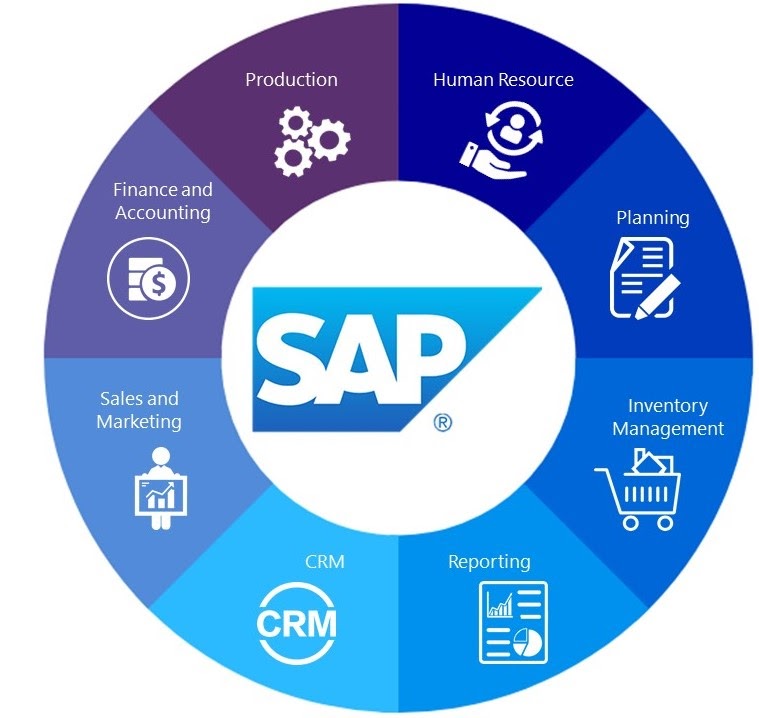 Azdan is an award-winning ERP Partner
Get Free NetSuite Trial and Demo
NetSuite is the leading integrated cloud business software suite, including business accounting, ERP, CRM and ecommerce software. NetSuite is a software company that has developed a cloud-based business management platform used by more than 29,000 fast-growing organizations across the globe. That platform consists of a suite of applications that help companies run their business, and drive major efficiency gains and cost savings.
The company's ERP system manages core functions, including finance and accounting, inventory, orders and procurement. Customers can add options including CRM for sales, human resources (HR) for personnel records, performance management and payroll for both online and in-store sales. All of these modules share a common database. NetSuite is a business that values a strategic relationship with a vendor in addition to a predictable product journey. It's a subsidiary that wants autonomy from its holding company.
To compare, you will see that SAP is built on the premise of best practice processes. Customization is difficult and expensive, and SAP does not have a concept like workflow. SAP does not have an extensible platform that supports 3rd party applications. The major relevant IDC and Gartner Analyst reports either do not specifically mention SAP ByD, or they combine SAP ByD with other SAP products in a secondary category. Whereas NetSuite is the Leader in most of these reports!
While SAP supports the presence of multi-companies, it does not have consolidation capabilities and needs either an SAP or partner add-on. SAP partners implement using time and materials. SAP partners provide an estimate to win business, and then rescope and requote once a customer is hooked in. SAP uses its partners to sell, implement and support. SAP customers bear all the long-term risk and are constrained to the SAP partners capabilities. SAP ByD was terminated twice, and the future of the product looks uncertain as it competes with other SAP products. It has less than 2000 unique customers. It is difficult and expensive to customize; it requires a lot of technical skill and time.
If you need to know more, you are most welcomed to contact us