Oracle NetSuite vs FinancialForce
One of the biggest mistakes that companies who are deciding on a ERP make is that they are evaluating vendors and trying to search for different functionality, instead of focusing on their own needs and real business requirements. In this article, we are going to list down all the features for both solutions so you can have better visibility.
FinancialForce is a series of products resting on the SalesForce's Force.com platform, and NetSuite is a standalone comprehensive suite that has been acquired by Oracle. 
Watch a Demo to compare Oracle NetSuite vs FinancialForce
Top 5 Oracle NetSuite Features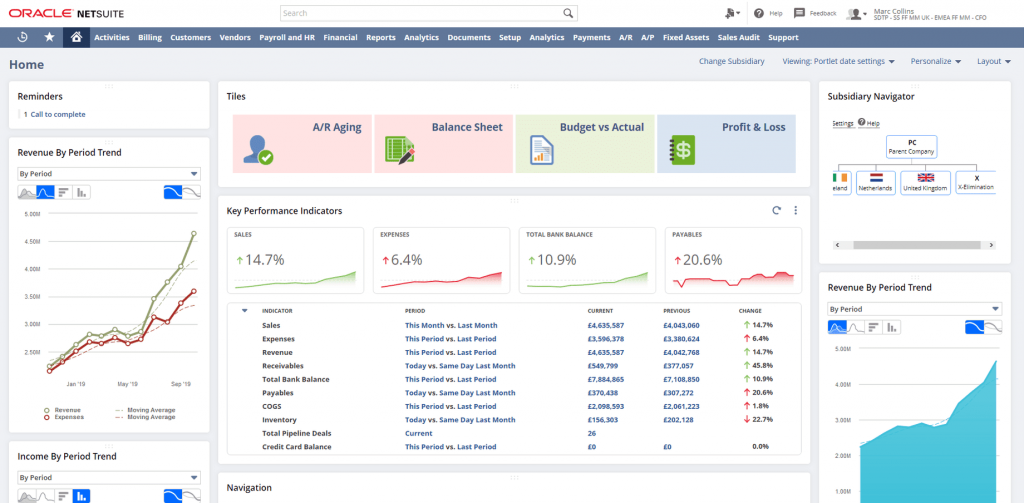 1. Global Accounting
NetSuite's Global Accounting and Consolidation Software can consolidate both at the subsidiary and parent entity level in an effortless manner. Multicurrency and multi-subsidiary management are very mature.
2. No Integration hassle
NetSuite doesn't need any integration efforts between different modules such as HR, CRM, and supply chain because the data is global across all functions.
3. Seamless Customization
NetSuite supports point-and-click, standards-based application customization, and rapid configuration of processes, interfaces, roles, and reports that you can do yourself without writing a single line of code.
4. True Cloud SaaS
NetSuite keeps 100% of their customers on one line of code at the latest. Everybody benefits from the newest features because it is a true cloud Software as
5. Planning and Budgeting
NetSuite facilitates complex company-wide and departmental planning with modeling capabilities, approval workflows and reporting
Top 5 FinancialForce Features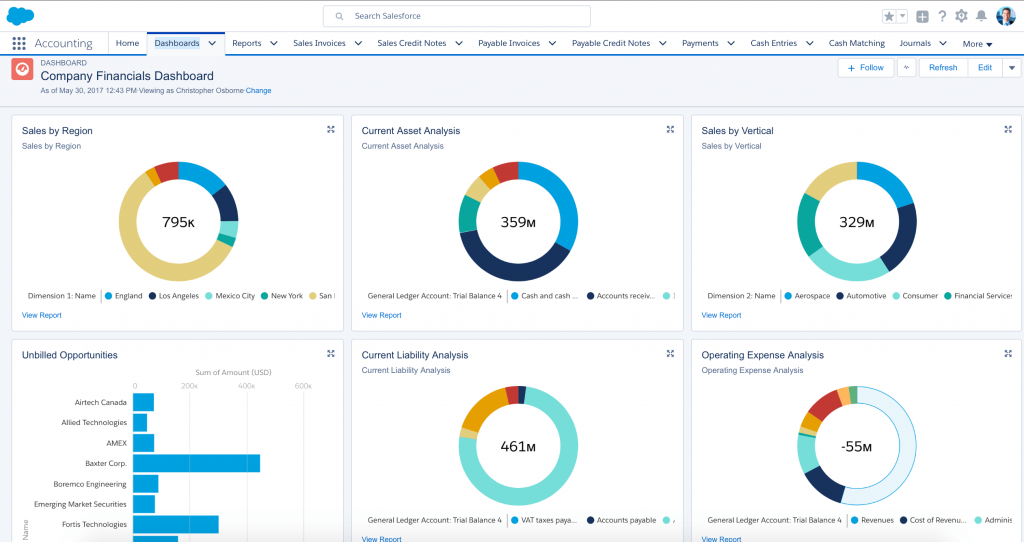 1. A Salesforce Product
FinancialForce applications are tightly integrated with Salesforce's CRM data. As a result, users are able to gather data from both the front end (sales) and the back end (financials) of their business.
2. Collaboration
The "Chatter" tool allows you to connect your team to collaborate with transactions and more in the ERP. It is similar to slack or Trello but for ERP and CRM.
3. User Interface
The user interface is a simple, flashy look of the software with good performance and catchy visual analytics and dashboards.
4. Multiple Functions
FinancialForce expanded its functional base through acquisition. Most notably in the PSA (Appirio) and HCM (VanaWorkforce) and Supply Chain Management (Less Software).
FinancialForce offers users the opportunity to dive deeper into their business data powered by Salesforce.com's Einstein artificial intelligence solution and tableau.
Your business is unique in terms of its processes, requirements and growth dynamics. You are the only one who can know your exact pain points and how to solve them. After you watch a detailed demo on Oracle NetSuite vs FinancialForce, ask the business users these questions:
What are the most inefficient processes you want to improve with the ERP system?
What operational processes and workflows we lack and need to automate?
Who in our company is going to use ERP? How many users do we need?
What other software do we want to integrate with a ERP system?
What is your budget for licenses and implementation?