Oracle NetSuite vs Quickbooks comparison
Managing accounting and financials can be a daunting task but also a very rewarding one. Luckily, there's business software that will help you. Here are some key features of two of the top ERP in the market and targeted questions that will help you compare each solution.
In this article, we will compare the top features for Oracle NetSuite vs Quickbooks.
Watch a Demo to compare Oracle NetSuite vs Quickbooks
Top 5 Oracle NetSuite Features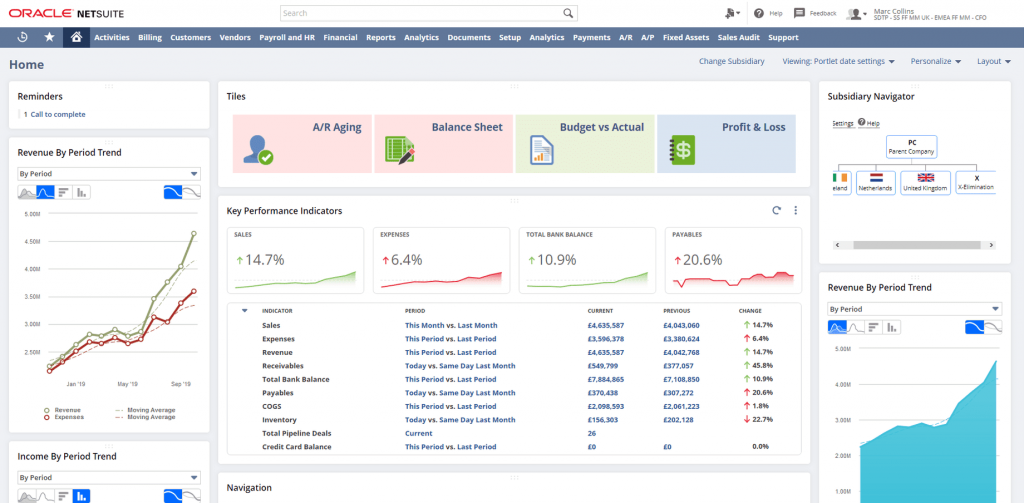 1. Global Accounting
Oracle NetSuite supports multi-language, multi-currency, multi-subsidiary consolidation with localized format Income Statement and Balance Sheet, and tax calculations.
2. Reporting capabilities
The reporting engine at NetSuite is very mature as the dynamic GL segments capture and store transactions for multidimensional reporting. you can generate an unlimited number of reports.
3. Customizable Platform
NetSuite include a Cloud development platform for scripting, workflow, and extending applications using integration.
4. Complete Business Suite
NetSuite contains multiple business solutions under one umbrella without any need for integration such as ERP, CRM, Project management, supply chain and HR.
5. Planning and Budgeting
NetSuite Planning and Budgeting facilitates both company-wide and departmental budgeting within one collaborative, scalable solution that supports budget control.
Top 5 Quickbooks Features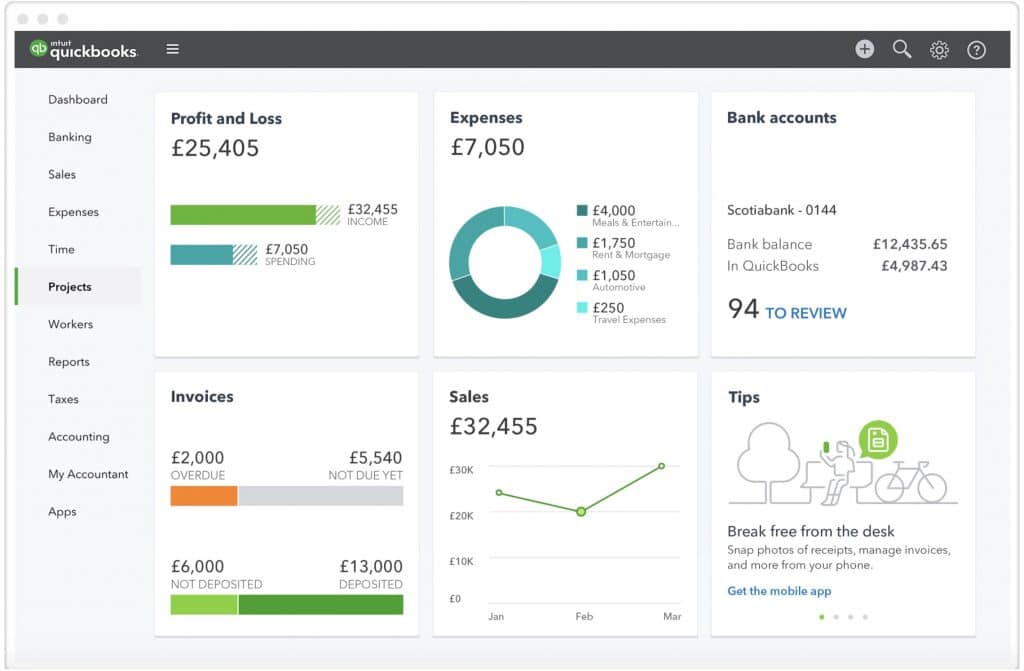 1. Automated bank reconciliation
Quickbooks can reconcile your checking, savings, and credit card accounts, other current asset accounts and liability accounts, even equity.
2. Marketplace for Integrations
86% of quickbooks customers agree that apps for quickbooks help them save time. examples of these apps are PayPal and PoS.
3. Discounted Prices
Quickbooks has become the favorite choice for many businesses because its plans are starting at a heavily discounted pricing.
4. On-premise availability
You can go on-premise with Quickbooks and deploy it very fast in a matter of days.
The user interface suited to users with low accounting experience. it is very simple and easy to understand.
How to choose ERP that support growth?
Take some time to watch a personalized demo for Oracle NetSuite vs Quickbooks. and during the demo feel free to ask the following questions and see which of them applies to your business.
Can the ERP handle more products & complexity in inventory, more employees, more sales channels and/or more customers? Can you rely on this ERP to analyze the data or you should move to Excel or 3rd party applications to connect data? Can the ERP handle revenue recognition, allocations, planning & budgeting, and/or better reporting
Can the proposed ERP develop foreign currencies and support multicurrency? Can the ERP support adding new subsidiaries or change the current subsidiary structure at any point in the near future?
Can the proposed system support auditability concerns arise due to internal controls? Can the ERP support inventory in a more efficient manner?