Many Arabic NetSuite users need to print Arabic invoices from Oracle NetSuite. First, you have to enable the NetSuite Arabic functionality, download the NetSuite in Arabic datasheet to know how you can do it.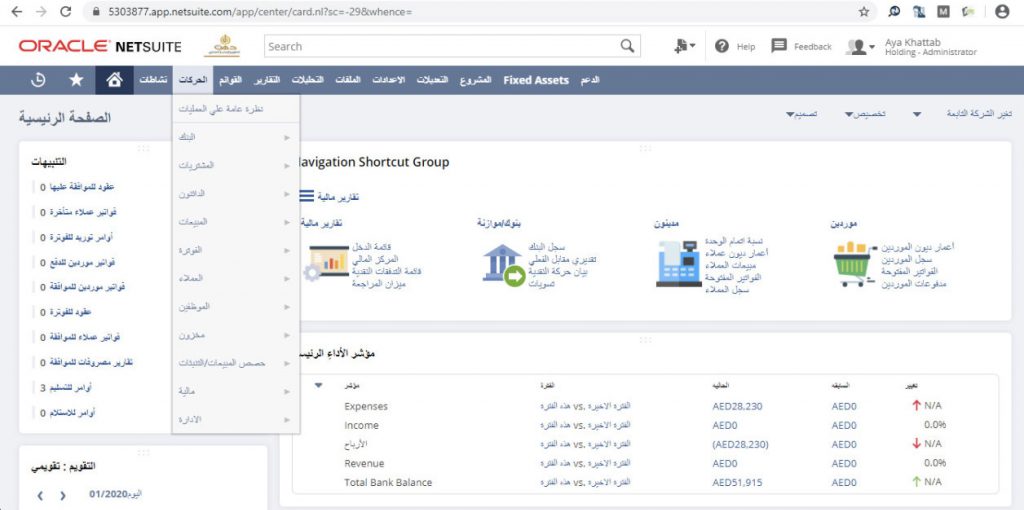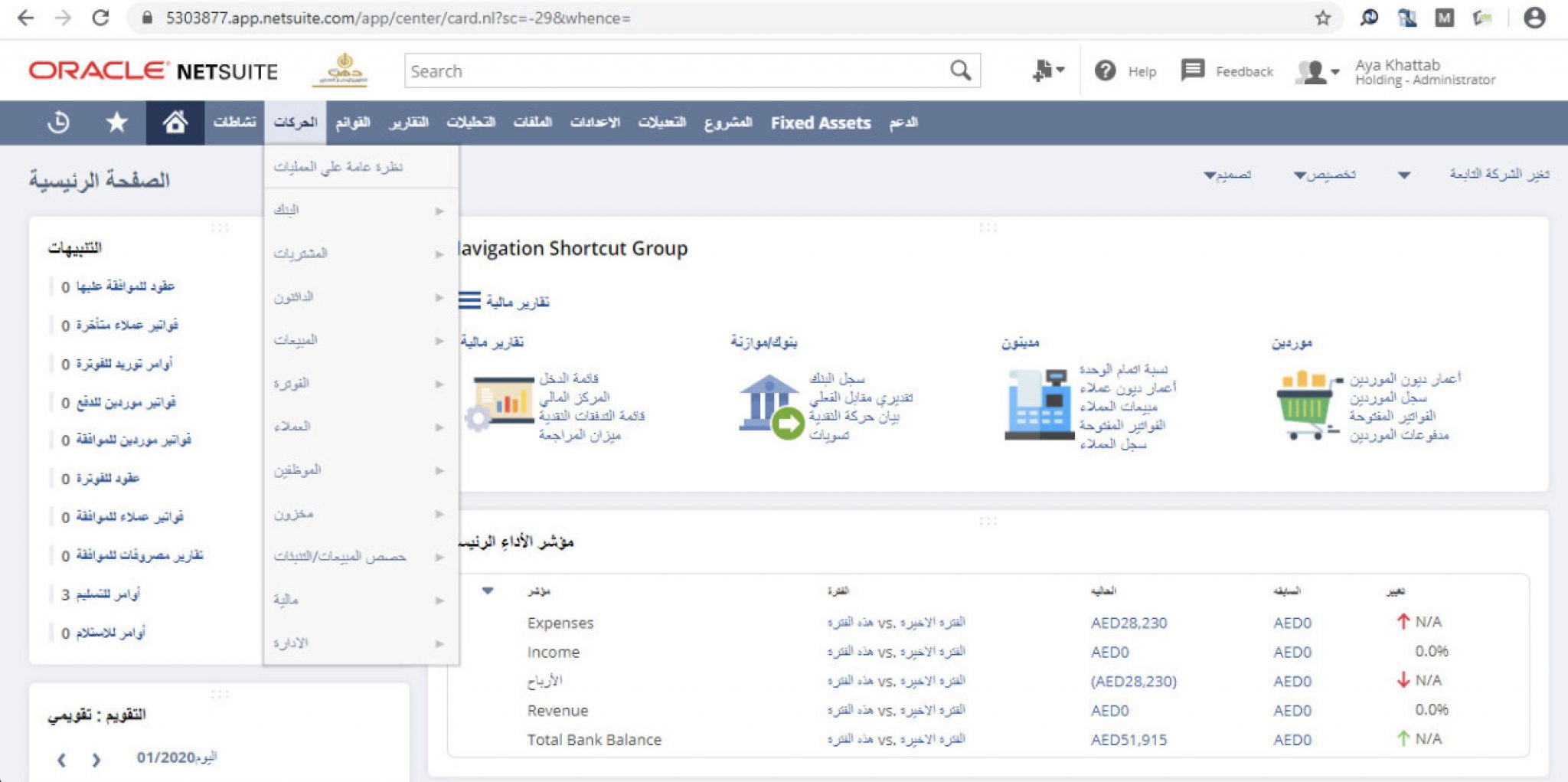 Add customer details in Arabic
Choose the Custom Form: Azdan – Customer Form with Arabic Name
You can switch the customer form in Arabic language
Add the Arabic – Company Name
Add the Arabic – Address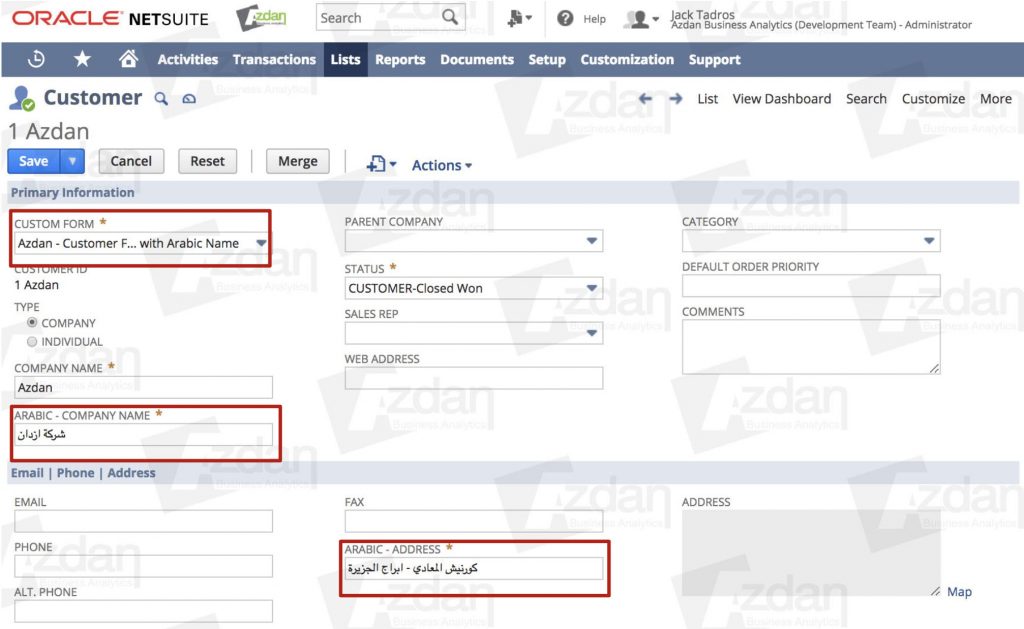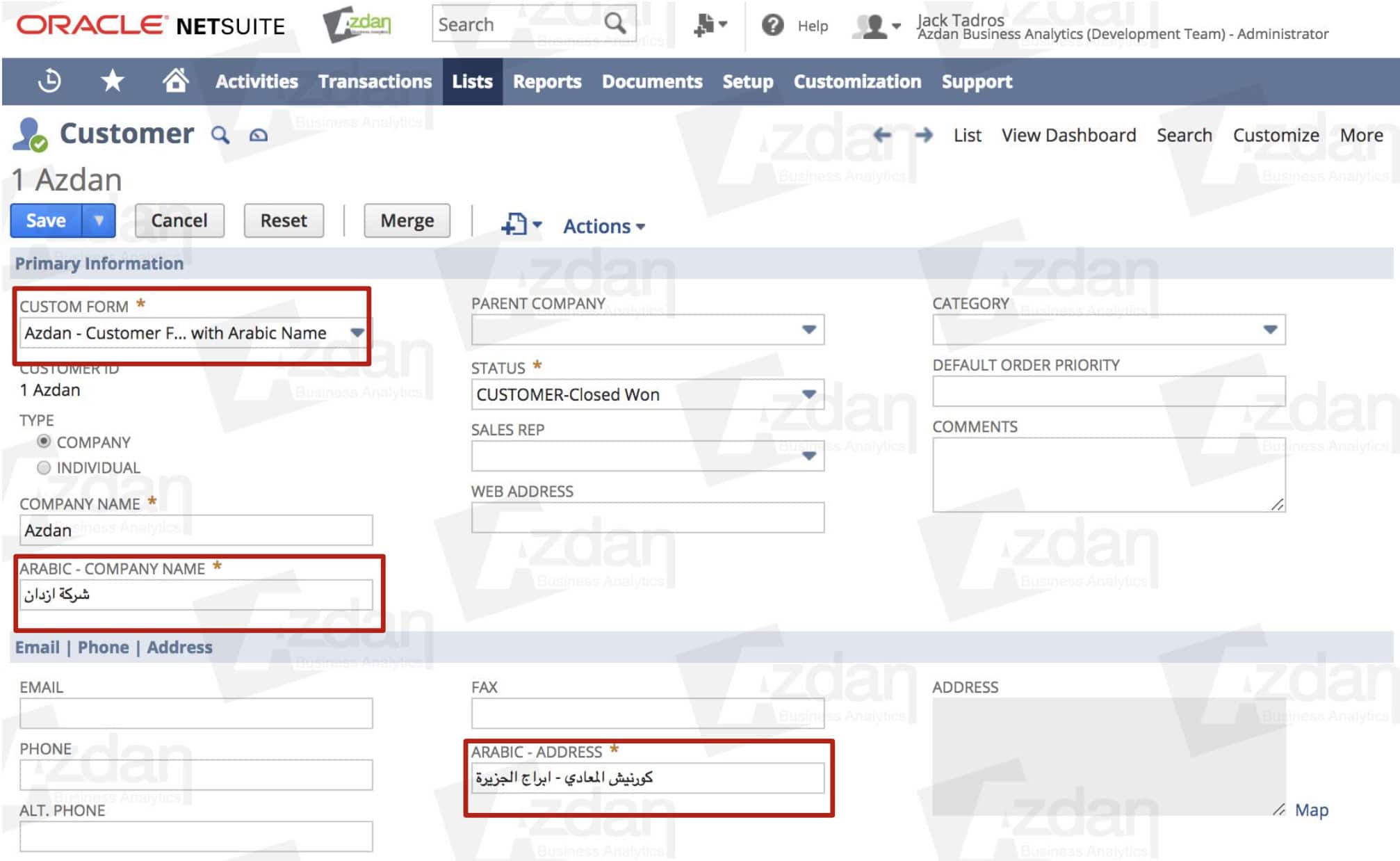 Create Invoice
You can override the Arabic name and the address during creating the invoice You can add any items in the Arabic language
You can choose the local tax code (VAT in GCC)
Press the Print Arabic Invoice button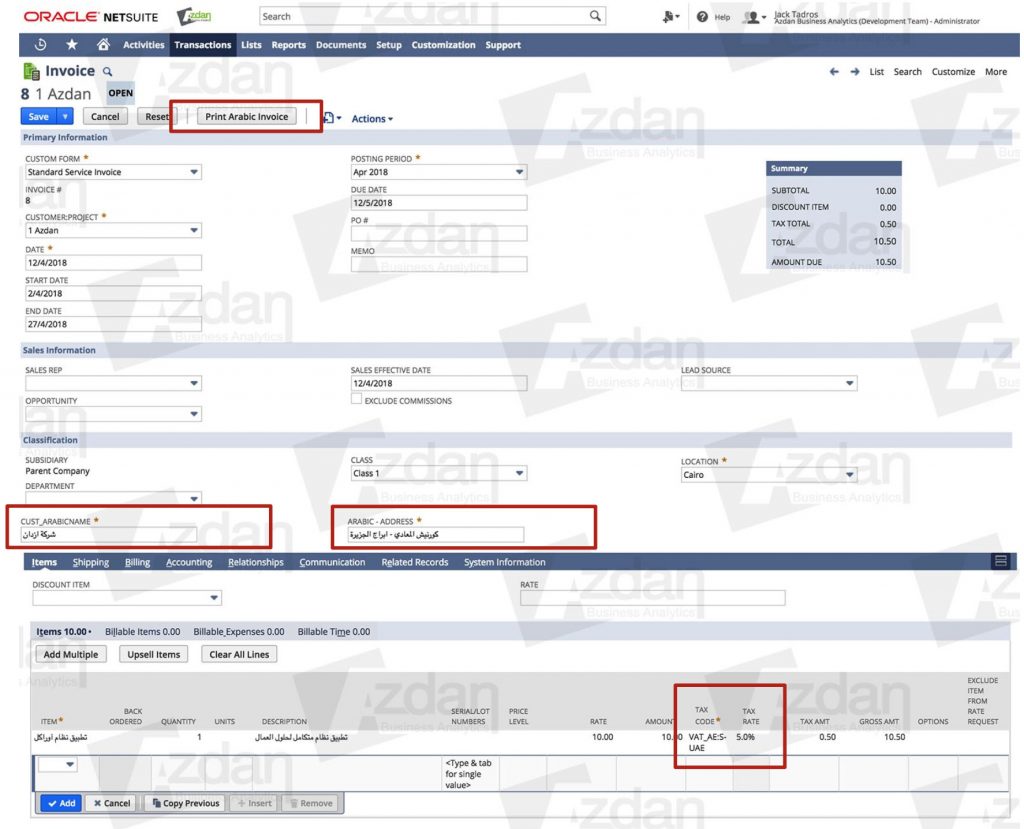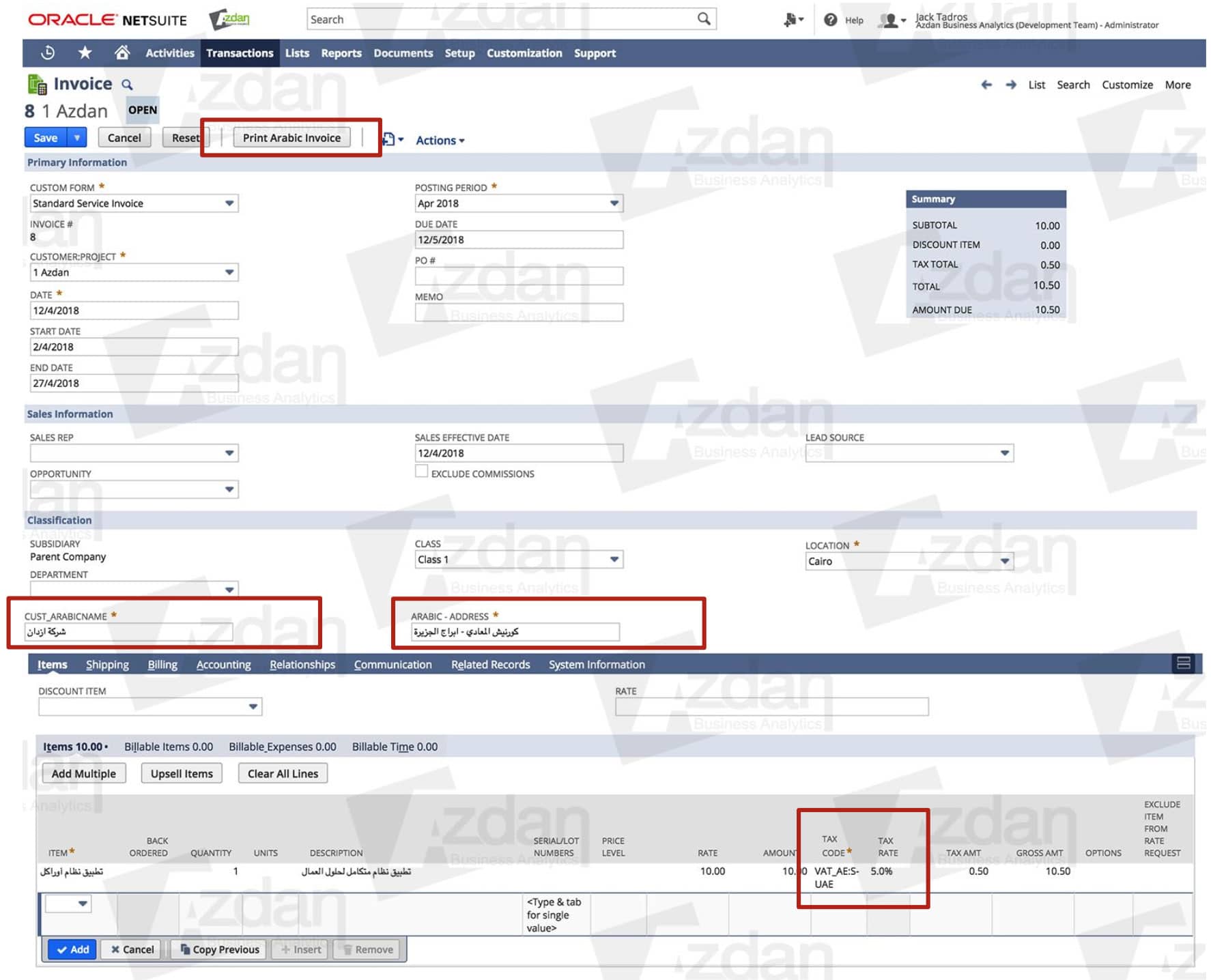 Print Arabic Invoice
Here is the final Printed Arabic Invoice, you can easily print it in PDF or choose a printer.
It can be fully customized according to your needs.