Oracle EPM Partners in UAE​
Gartner has positioned Oracle Cloud EPM in the Leaders quadrant of its 2020 Magic Quadrant for Cloud Financial Planning and Analysis Solutions. Out of 12 vendors evaluated, Oracle is positioned highest for ability to execute and furthest for completeness of vision.
Oracle Cloud Enterprise Performance Management (EPM) helps you model and plan across finance, HR, supply chain, and sales, streamline the financial close process, and drive better decisions.
Oracle Partners are trusted advisors and experts in building, selling and providing value-added services for Oracle technology. We've selected the top 10 Oracle partners in UAE in terms of number of projects delivered for Oracle EPM.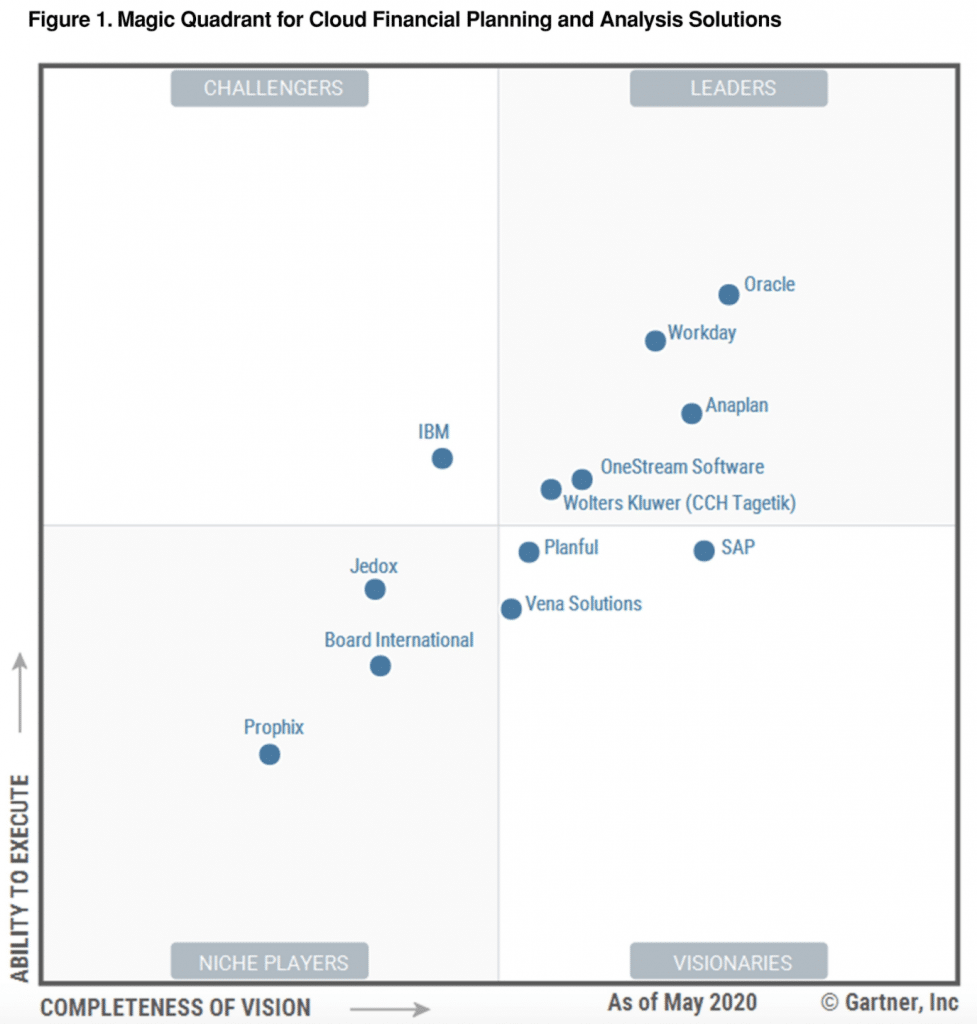 Oracle EPM Licenses Pricing Calculator
AppsPro is a leading Information Technology company, a Platinum partner of Oracle, based in Riyadh, Saudi Arabia with branches in the United Arab Emirates. They have over 400+ dedicated employees serving 150+ clients across 18 Industries.
Azdan is an Oracle Service Partner and solution provider that focuses exclusively on Oracle Enterprise Performance Management (cloud and Hyperion planning). Azdan has strong references in UAE such as Abu Dhabi University, Nakheel, Emirates Transport, Ittihad Investment, and YAS Holding.
In 2018, Huron Consulting Group decided to hand over the ownership of Huron Solutions Middle East back to the erstwhile ADI Strategies Leadership team in the region. The team, which enjoyed immense goodwill, deep local knowledge and international experience, took over Huron's Middle East & and related India operations. And Constellation was born.
Diamond Professional Consultants is a leading consultancy firm that begun its operations in the UK in 2012. Formed by a group of experienced consultants that have served companies for over 20 years and specialized in providing solutions for Enterprise Performance Management and Business Intelligence.
Starting at 2017, egabiFSI has been launched as a subsidiary of egabi Solutions, with the vision of providing renewed attention and dedicated consultation, solutions and services to the financial services industry across geographies.
Evosys provides a gamut of solution offerings for Oracle EPM. They have diverse customer portfolio consisting Healthcare, Finance, Logistics, Manufacturing & Distribution companies across both public and private sectors.
Since it was founded back in 1935, Fujitsu has been innovating information and communication technologies (ICT) the world over. A long line of landmark achievements and product milestones have made Fujitsu what it is today – a leading company in the ICT space.
We provide advisory services and solution for private and public organizations. Our services include CFO advisory, corporate strategy and enterprise risk management, enterprise resource planning, enterprise performance management, and business analytics.
Raya prides itself of being one of the first Enterprise Solutions providers & a market leader in the Middle East and North Africa, providing complete and integrated end-to-end solutions using best practice approaches and methodologies.
TransSys Solutions is a global consulting and technology services company focused on helping customers maximize value in their IT investments, by delivering unparalleled solutions and services.TransSys is known for its expertise across Human Capital Management, Financials, Projects, Manufacturing, Supply Chain, and CRM.
9 types of planning to supercharge your budgeting process