Connect your NetSuite ERP with Amadeus GDS
The ERP for travel industry streamline booking to expense reporting, we provide an automatic workflow to improve travel request efficiency.
In today's complex world, making different IT systems converge seamlessly can be a challenging business and integrating travel technology into your existing infrastructure is no exception.
With Azdan, you get the support you need to integrate Amadeus e-Travel Management with your existing corporate IT environment – with applications such as ERP and Human Resources Management system.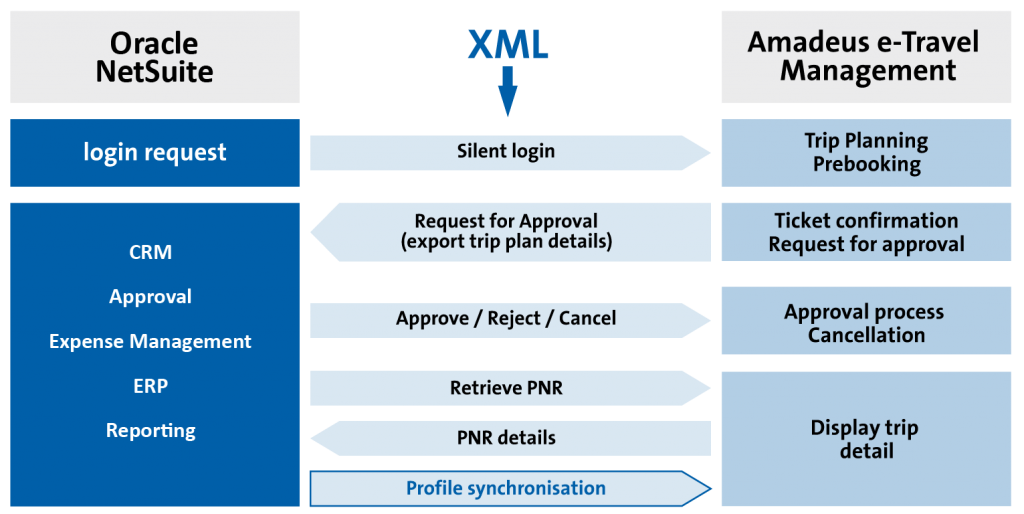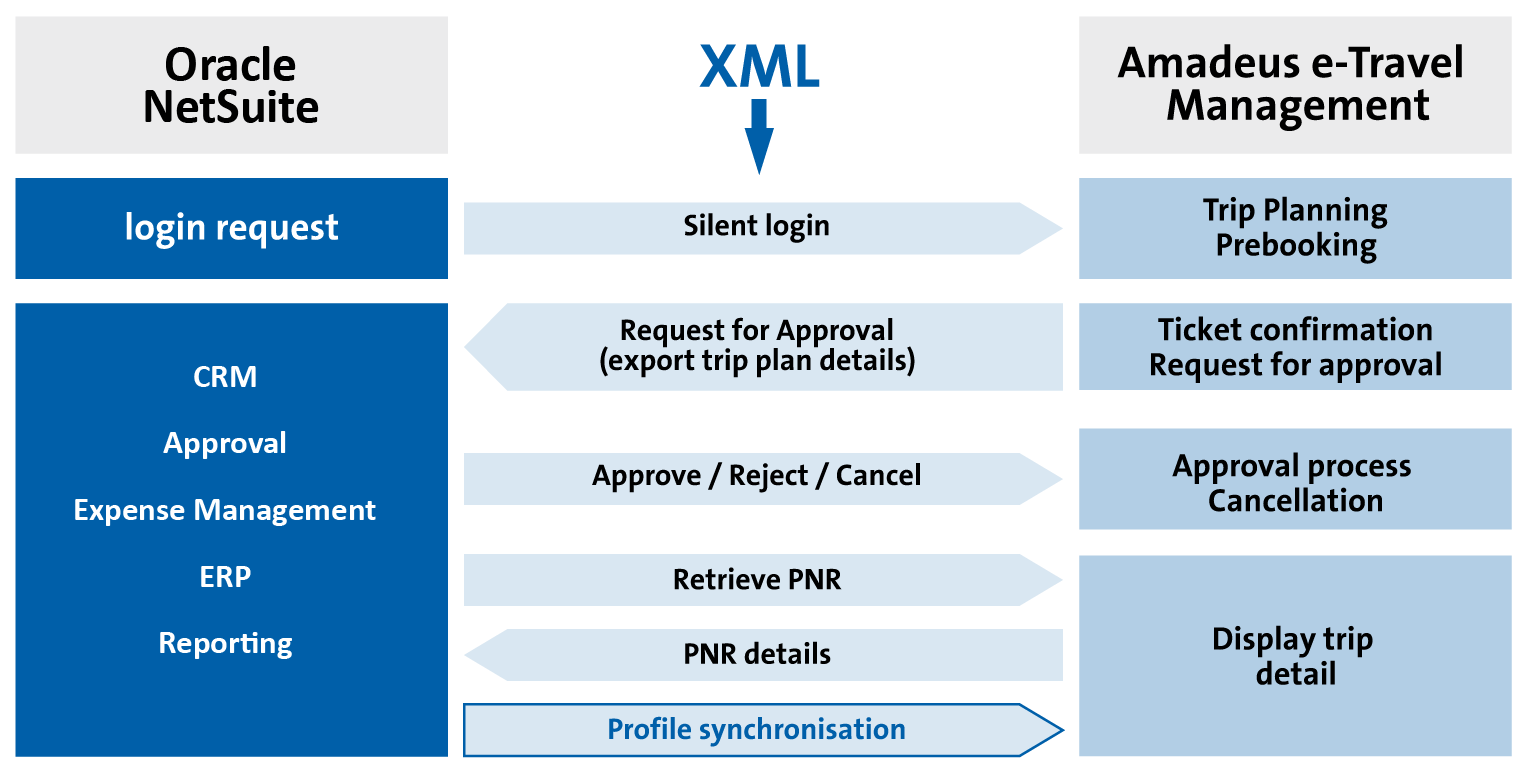 Finance ERP: The solution couple core accounting functionality with real-time financial visibility and business insights to drive financial excellence.
Multi-Currency Management: With NetSuite, you can completely manage an international business by restating currencies and consolidating financial reporting across business units.
Global Reporting: With real-time access to live financial data, you can quickly drill into details to quickly resolve delays and generate statements and disclosures that comply multiple regulatory financial compliance requirements.
GCC VAT Compliance: Procurement and supply chain, receipt of goods from suppliers / imports, Sales cycle from Quotations to sales order, delivery, invoicing, goods return and cash collections. VAT computations, VAT returns, payment and refund claims.
Integration: NetSuite ERP seamlessly connects with Amadeus e-Travel Management, enabling the seamless connection and minimizing the implementation time.
NetSuite ERP for Travel Industry
The platforms we use create value for our clients
Whether you choose a simpler first phase to get profits quickly or you opt for full deployment, you are in the right place!
Oracle NetSuite ERP software is a powerful growth catalyst for mid-market companies. We help you get the most out of your implementation with low license price.
Blue Prism's connected-RPA Platform connects your human workforce with the capabilities of today's Digital Workforce to generate outcomes with greater speed, agility, accuracy, and efficiency.
The multidimensional Jedox database leverages the latest in-memory computing technology and guarantees lightning-fast calculations for complex applications.
Severals Travel is keeping their booking platform updated with continuous innovation
Talk to our Experts to find out how our consulting and technology can transform your business.